Looking to stay fit at home? Ships in 6 hours, delivered in 48 hours!
---
"These arrived super fast. My workouts are so much better with these! They stay in place during lunges especially and don't roll up at all! Great buy!"
- Johanna H
Looking to stay fit at home?
These resistance bands are the perfect addition to your at-home workouts. They assist in all types of lower body exercises. They're designed to keep you fit, and with three different levels of resistance, you can increase the tension at your own pace!
Includes FREE 48 Shipping
100% Money Back Guarantee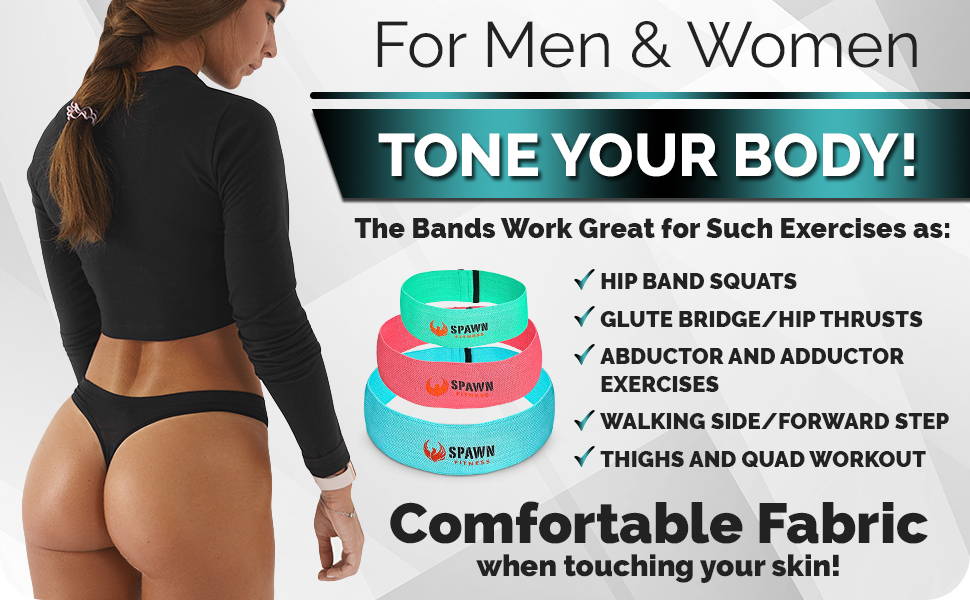 WOW! these are excellent quality bands and give my booty a burn. I'm a petite woman, so I don't usually use the largest band, though I think if you're legs are bigger, that would work well for you. I use the medium band right now and will eventually be strong enough for the smallest one. They're very thick material and wouldnt even think about rolling up. They don't feel like they'll lose stretch for a long time. So pleased! I'll reccomend these to friends
Melissa, New York, NY
2 June 2020, 12:21
"These are fantastic! In the past, I've only used the flimsy rubber style bands but these fabric ones are a game changer. They are high quality and the seams are well-stitched — I don't have any concerns about seams popping or unraveling. They stay in place and don't roll on you like the rubber ones. I appreciate the 3 different sizes/tensions — I've made use of all 3 of them in the few weeks I've been using them."
Robin E., Los Angeles, CA
29 MAY 2020, 14:42
"I've been incorporating bands into my workouts for a while now. I always have to borrow them from my gym and finally decided to invest in some that are my own (that I can also workout from home with). I love, love these!! They're thick, strong and overall good quality. I'm personally not a fan of the rubber resistance bands. These are cotton and I find them to be more comfortable when used. They sell bands in stores that aren't half as good and retailed higher.
Ana G., Toronto, ON
9 JUNE 2020, 1:39


100% Money Back Guarantee
Order right now with confidence! Try it out for 60 days and if it doesn't work for you, you'll get your money back! There's absolutely no-risk in giving it a try. No questions asked, you can get your money back!